WELCOME TO MY DOMAIN !!!!!!!!!!!!!
I am so glad you are here .....and visiting my site!!
It has been very fun and very rewarding
to learn how to do this !!! And if you are thinking about doing it ..
then just jump in there .....and learn !!!!! I am sure that you will find it
it fun and frustrating !!!!!! All at the same time !!!!!!

THANK YOU ... MY INTERNET FRIENDS !! .. For all of YOUR support
and encouragment !! .. It means much more to me than YOU will
ever know !!!!!!!!

Please come and visit as often as you like .. please continue to send emails .. although I do get alot of mail .. I do try to answer as many as I can .. especially those who have questions .. or need a little help!!!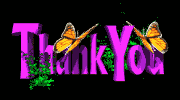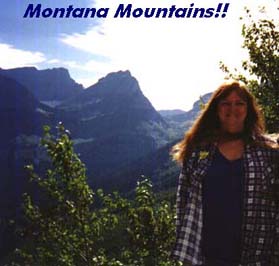 From ME to YOU!!!!!!
Click on my picture if you want to know more about me !!



If you would like to create your own site ..
I recommend the two following FREE Sites ..
ANGELFIRE
TRIPOD
they are both easy to use ... and offer many web building
tools to create your own site!!






I have learned all my basic html codes from a book
my daughter bought me ..
"HTML 4 for Dummies" ... the Quick Reference!!
This is a great little book for basic codes!!! ..
You should be able to find this book in book stores!
like Barnes and Noble! I also want to share with you that
all my graphics and songs I have found on the net
.. using the search engines...
like EXCITE,
And you can do the same,
that is what they are for!!!
There have been some backgrounds that I have made myself!!
.. Just experimenting a little bit!!!!!! And I will still try to
help you if you only have one or two questions!! THANKS!!!!!

Copyright © 1998 Vicki Russell URunforgettable
 
 


Please send comments to .. VICKI





Back to OUR FRONT DOOR

OR


Back to Proses and Poems
OR




Back to URtruly's WORLD of Gospel Music




Click here to visit my Christian Themed Pages ...
the tour starts here ... Passport to Heaven!

WOW !!!!!!!! You are number
to visit this page! THANK YOU!!!
from the last counter .... 102169 visitors !!!!!
from my very first counter .. totaled at 49319!!!! Thank YOU !!!
YOU ARE SIMPLY AMAZING !!!!!!!!!!!!!!!! YES .. You are!!!!!!!!!

BR>


THIS banner does let you email several friends at a time ...
and it also takes you thru a couple of pages to introduce you
to MAILBITS..please feel free to choose ONLY what YOU want to choose!!
at the end ... YOU can click on URunforgettables PROSES and POEMS
and it will take you back to my site's index1 !!!
THANK YOU FOR USING this EMAIL PROGRAM !!