Dear Heavenly Father, First I ask you to forgive me for all of my sins, please help me to be a better person and always put you first in all that I do!
Lord I ask that you would make yourself known to all of those who earnestly seek you! I would ask that they would know how truly awesome you really are!



Dear Lord I would ask that they would realize what a merciful and loving God you are, although righteous and just in all that you do.



You ask so little of us and yet we continually ignore you except in time of need.
Help us to seek you daily so we may experience the hope and joy that can be ours if we just believe.
Help all of us to learn
how to love, Lord.
I think we are all looking
for love but we can't find
it until we know how to love.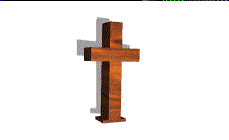 I want to Thank you Lord
for all that you are .. the
creator of this universe
and all that is in it!!
Thank you for your mercy
and continual forgiveness!
Please be with us today and everyday throughout eternity!!
In Jesus precious Name I ask these things .. AMEN!
This prayer I pray today
because of my love for all of you! .. People are such wonderful things and so precious to our surviving in this ever changing world.
My wish for you would be
to always be happy;
always feel loved and to know that you are valued just because you are you!
May God continue to bless
each and everyone of you
throughout eternity!



From my heart - Vicki


Want to pass this page to family and friends!?!
CLICK EMAIL THIS PAGE!! HERE!!


by: Vicki Russell

Copyright © 1998 Vicki Russell RUSSELLCONNECTION
NOW you can go to

NEXT STOP: "YOU ARE THE BEST" please allow time to load .. JAVA enabled!!




Back to WORLD2

OR



Back to OUR World
OR




Back to RUSSELL's WORLD of Gospel Music

You are number
to visit this page!! THANK YOU!!




SONG: Count Your Blessings!