OUR GOD IS AN AWESOME GOD!
"Our God is an Awesome God
He reigns from heaven above
with wisdom, power and love
Our God is an Awesome God!"
This song is one of the best upbeat songs
that glorifies our Lord!
I do think our God is Awesome
He does some wonderful things in this world!
I know some ask . .where is he ..???
and why does he let this happen??
How can he be a loving God .. ???
People make the mistake of blaming him
for all of our wrong doings .. it isn't God that
makes all the evil in the world .. it is mankind.
It is mankind's greed for money .. love .. material things .. power..
Have you ever felt the power of GOD in your life?!?!
Have you ever witnessed one of his miracles??
He can be truly awesome!!!
and the feeling can be overwhelming!!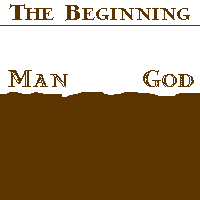 All scripture is God-breathed and is useful for
teaching, rebuking, correcting, and training in righteousness,
So that man of God may be thoroughly equipped for every good work.
Do your best to present yourself to God as one approved,
a workman who does not need to be ashamed
and who correctly handles the word of truth.
The word of God is living and active.
Sharper than any double-edged sword,
It penetrates even to dividing soul and spirit, joints and marrow;
It judges the thoughts and attitudes of the heart.
Oh, how I love your law!
I meditate on it all day long.
How sweet are your words to my taste,
sweeter than honey to my mouth!
I gain understanding from your precepts;
therefore I hate every wrong path.
Your word is a lamp to my feet
and a light for my path.
The unfolding of your words gives light;
It gives understanding to the simple.
2 Timothy 3:16-17; 2:15; Hebrews 4:12; Psalm 119:97; 103-105,130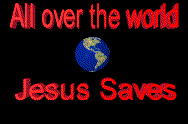 Want to pass this page to family and friends!?!
CLICK EMAIL THIS PAGE!! HERE!!


Copyright © 1998 Vicki Russell RUSSELLCONNECTION





Please send comments to .. VICKI

GO TO ..

NEXT STOP: "JUST FOR FUN between YOU and ME"




Back to WORLD2

OR



Back to OUR World
OR




Back to RUSSELL's WORLD of Gospel Music
OR



Click here to visit Other Christian Themed Pages
Eternal Ink

You are number