Hej, Hur mår du???

GOOD MORNING SUNSHINE!!!
I wish I was there to greet you ....
to give you a morning hug
..... a soft kiss
and tell you "I love you"





but I am not ..... =( ....





so I am sending you this instead
and although this is second best ..
I Hope that it will do !!!!!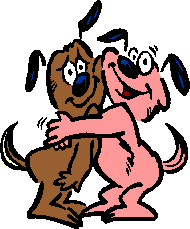 I LOVE YOU !!!!!!!!!!!!




THIS banner does let you email several friends at a time ...
and it also takes you thru a couple of pages to introduce you
to MAILBITS..please choose ONLY what YOU want to choose!!
at the end ... YOU can click on URunforgettables PROSES and POEMS
and it will take you back to my site's index1 !!!
THANK YOU FOR USING this EMAIL PROGRAM !!

##############################################