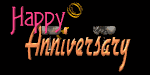 To the Love of my life
on this very special day
What joy you have given me
beyond my every dream!

Let's celebrate the memories
of every hour we have shared
and to the many dreams
that have yet not been told!
My wish for you is to know
the love deep in my heart
and how much you are cherished
every hour .. every minute
of every passing day!

THANK YOU for sharing my life!!





animation by ANIMFACTORY.COM
Background design by The Office Pros


Copyright © 1999 Vicki Russell RussellConnection
or ..
GO to HOLIDAY pages

Send Comments to: Vicki




Back to World2

OR



Back to Russell's World
You are number
to visit this page!! Thank You!!



THIS banner does let you email several friends at a time ...
and it also takes you thru a couple of pages to introduce you
to MAILBITS..please choose ONLY what YOU want to choose!!
at the end ... YOU can click on URunforgettables PROSES and POEMS
and it will take you back to my site's index1 !!!
THANK YOU FOR USING this EMAIL PROGRAM !!

##############################################